US ORDERS: LOWRIDER "Refractions" Translucent Red Vinyl Worldwide Edition LP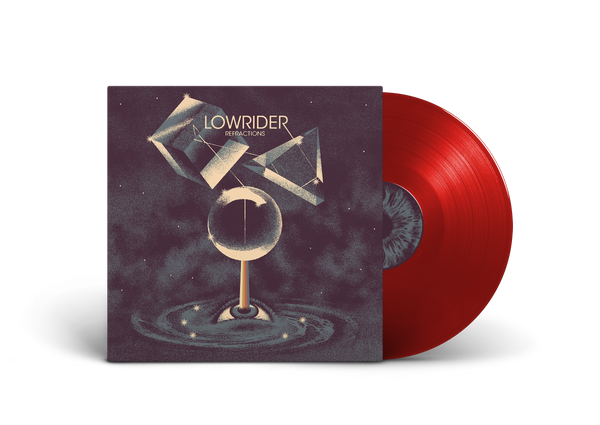 US ORDERS: LOWRIDER "Refractions" Translucent Red Vinyl Worldwide Edition LP
Release Date:  Feb 21, 2020
(Red Vinyl Edition, First Available December 2020)
Note:  This record ships from Brooklyn, and shipping costs are calculated for shipping to destinations in the North America.  To order in the UK, Europe, Australia, etc., there is a version with "EURO / UK ORDERS" in the item title.  Download card included! 

Before Monolord, Graveyard, Greenleaf, and Truckfighters, one band stood at the dawn of Sweden's Kyuss-inspired desert rock movement.
With their groundbreaking debut EP and seminal "Ode to Io" album, LOWRIDER spawned thousands of imitators.
Now, at long last, the progenitors return with blistering new album "Refractions," delivering on their mythic status as founders of a worldwide phenomenon.
With thousands of copies sold, we present this modern classic on sleek translucent red vinyl!