US ORDERS: THE OBSESSED "Incarnate Ultimate Edition" Digipak CD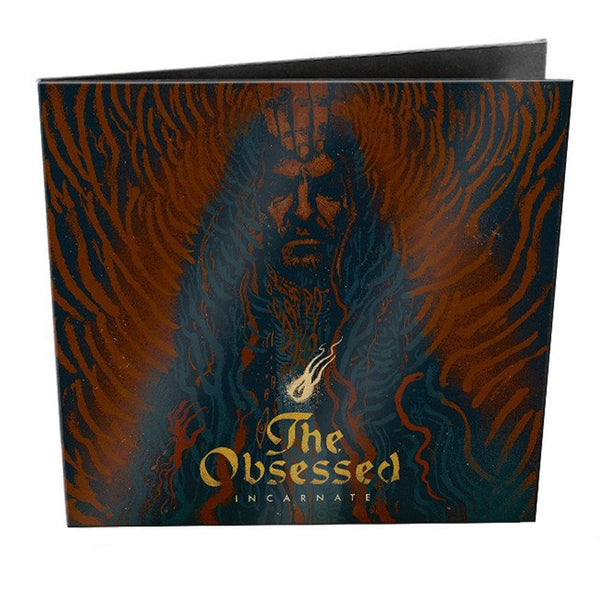 US ORDERS: THE OBSESSED "Incarnate Ultimate Edition" Digipak CD
2020 is the 40th anniversary of the formation of The Obsessed, one of the preeminent bands in the worldwide stoner/doom scene. Led by Scott "Wino" Weinrich, a heavy music lifer admired and acclaimed by the likes of Dave Grohl, Pepper Keenan, Henry Rollins and Phil Anselmo, The Obsessed has been releasing milestone albums for decades on labels like Hellhound, Columbia and Relapse, with Wino himself playing and performing with members of Sleep, Neurosis, Foo Fighters, Judas Priest, Black Sabbath and more.

Since their earliest days, The Obsessed accumulated dozens of demos, b-sides, covers and alternate recordings, many of which were issued in various limited releases and an early-2000s collection called Incarnate.

Long out of print, Blues Funeral Recordings' new ultimate edition of The Obsessed 'Incarnate' is completely remastered, with the CD featuring 3 added tracks, and is packaged with all new artwork, photos, and liner notes from Wino himself telling stories behind each long-lost gem.
CD Tracklist:
01 Yen Sleep
02 Concrete Cancer
03 Peckerwood Stomp
04 Inside Looking Out
05 Mental Kingdom
06 Sodden Jackal
07 Iron & Stone
08 Indestroy
09 Mourning
10 Spirit Caravan
11 Skybone
12 On The Hunt
13 No Blame
14 Neatz Brigade
15 Hiding Mask
16 Streetside
17 Climate Of Despair
18 Decimation
19 Fears Machine
20 Field Of Hours